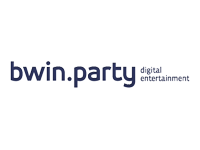 No matter the industry you are talking about there are going to be some names that rise to the top and stand above the rest of their competitors. These are the firms that most firms in the industry want to be like and of course, they also want to knock them off their perch and take their place at the top of the industry. When it comes to online poker, there are a number of names that manage to stand out from the rest but it would be fair to say that the bwin.party Network is one name that means a lot to an awful lot of people who enjoy online poker and gaming.
The bwin.party Network, formerly the bwin.party Network, has been a major provider of online games and software options for more than 10 years. They stand proudly at the top of this industry and even if you aren't too familiar with bwin.party Network, you will likely have heard of PartyCasino and PartyPoker, two of the biggest brands you can find in the world of online gaming.
This is a gaming network you can rely on
The full history of bwin.party Network can be traced back to the last 1990s with the company first making a splash in the gaming community in 1996. The company can boast of being regulated and licenced in a number of places, including Alderney, Gibraltar and Kahnawake, so there is a lot of reliability with this brand. This also means that the bwin.party Network are able to reach out and support a number of markets.
It used to be the case that the bwin.party Network was a huge player in the US online gaming community but the network was hit badly by Black Friday back in 2006. The bwin.party Network was said to be picking up close to $8 in the US but this all stopped when the legislation crackdowns began. The company has had to pay a huge settlement for breaking gaming regulations but they managed to stay afloat and hold a strong place in poker communities all around the world. At this current moment, the bwin.party Network is still not operating in the United States.
The WPT comes under the bwin.party Network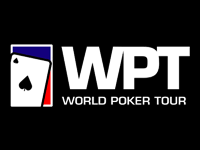 A major moment in the history of the bwin.party Network came in 2009 when it bought the WPT (World Poker Tour) from WPTE. With the WPT being one of the biggest names in world poker and so many poker players around the world looking towards it, this was a smart move by the company which further consolidated their place within the poker community.
Of course, the merger between Party Gaming and bwin in March of 2011 made the company the biggest online gaming firm that was trading online. When you have two big firms joining forces to become a massive firm, it is fair to say that the whole industry sits up and takes notice.
These are some of the biggest sites you will find on the bwin.party Network:
Party Poker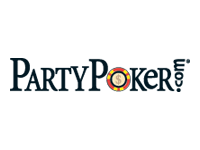 With Party Poker boasting of having received more than 30 million downloads of their software since 2001, this is definitely a poker site that the online poker community knows all about. When it comes to size and reputation, it is hard to think of a company that is better known in the online poker community than Party Poker. Bigger doesn't always mean the best but there is definitely a lot to be said for choosing this site as your number one poker option.
New players to Party Poker get a 100% matched deposit bonus that will go up to a value of $500. This is definitely a great starting point for any poker player but there is a large welcome bonus full of other bonuses. There are plenty of reasons why poker players should be considering playing on the Party Poker site but the welcome offers available can make a huge difference. With new player tournaments, plenty of freerolls and a good number of guides helping new players to develop their poker skills, there is a lot to be said about what Party Poker has to offer players.
With more than 50 deposit methods to choose from, there is no reason why you should have any problems in finding a payment option that is suitable for you with Party Poker. Peace of mind is always crucial for making the most of online poker opportunities and this is exactly what is on offer when you play with this site.
bwin Poker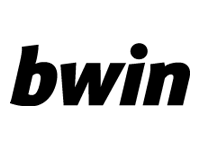 With bwin being one of the most instantly recognisable names in the European online gaming industry and having the support of the bwin.party network behind it, players cannot go wrong when they choose the bwin Poker option. Bwin Poker provides download and instant play options for Windows users but they also provide a mobile option too. The mobile poker industry is only beginning to gear into life and there is no doubt that this will become a hugely important area for many poker players.
This is why getting in on the ground floor with bwin Poker is important and they offer a mobile poker app for both the iOS and the Android operating system. If you have any of the major smartphones or tablets, you will find that you can gain access to the bwin Poker mobile option without any problem or difficulty.
The opening bonus for new players is a 100% matched deposit bonus which goes up to a value of $500. The site is also keen to encourage new players to try out as many tournaments as possible so there are new player events and lots of freeroll events geared up for new players on site. The site provides a number of satellite events for the major poker tournaments around the world and they have also been promoting Fast Forward Poker. This is the new way to play for poker players who don't have time to waste on poor hands, providing more action and excitement in a standard poker session.
WPT Poker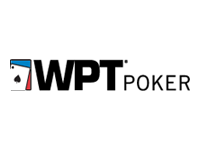 When it comes to big names in poker, there is no doubt that the World Poker Tour is a name that everyone knows and looks out for. Their presence on TV has been a major contributing factor in the success of poker in the modern era with many people getting their first exposure to poker through the World Poker Tour. It is only natural that many poker players will instinctively feel an affinity with this site and will choose it as their home of online poker.
The initial deposit bonus available with the WPT Poker site is a 100% matched deposit bonus that is permissible up to a value of $100. With tournaments and sit n go games around the clock there is no getting away from the fact that the WPT Poker site is able to provide a lot of poker opportunities for players at all hours of the day. The WPT Poker deposit options should help players to feel at ease and there will be very few online poker players that are unable to find a way to deposit funds to their account.
As you would expect from WPT Poker, there are a number of satellite events where you can play at home to earn the rights to play against some of the biggest name in poker in some of the most glorious poker locations. Whether you harbour dreams and ambitions of playing poker professionally or you would like to experience what the top class poker players feel, this site could be the gateway to poker success.